Be global, act local
Since August 2011, Terex Corporation in the United States has held a majority share in Demag Cranes AG, which forms its fifth segment Material Handling & Port Solutions.
Through Material Handling & Port Solutions, Terex Corporation is one of the world's leading suppliers of industrial cranes, crane components and services under the Demag brand, as well as port technology solutions under the Terex® and Terex® Gottwald brands. Terex Material Handling & Port Solutions manufactures in 16 countries on five continents and operates a sales and service network in more than 60 countries.
In 2010 Demag Cranes AG invited Babiel, to take part in a pitch for the "sales-oriented redesign" of its website.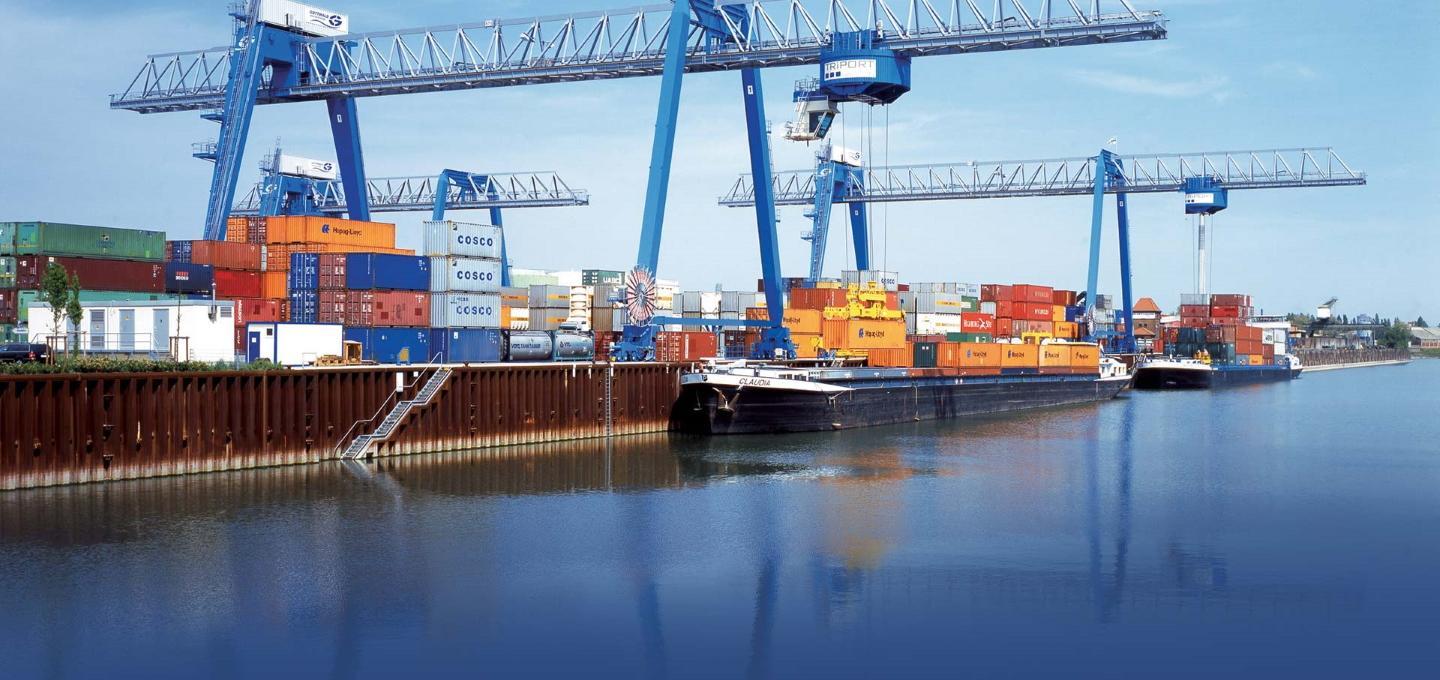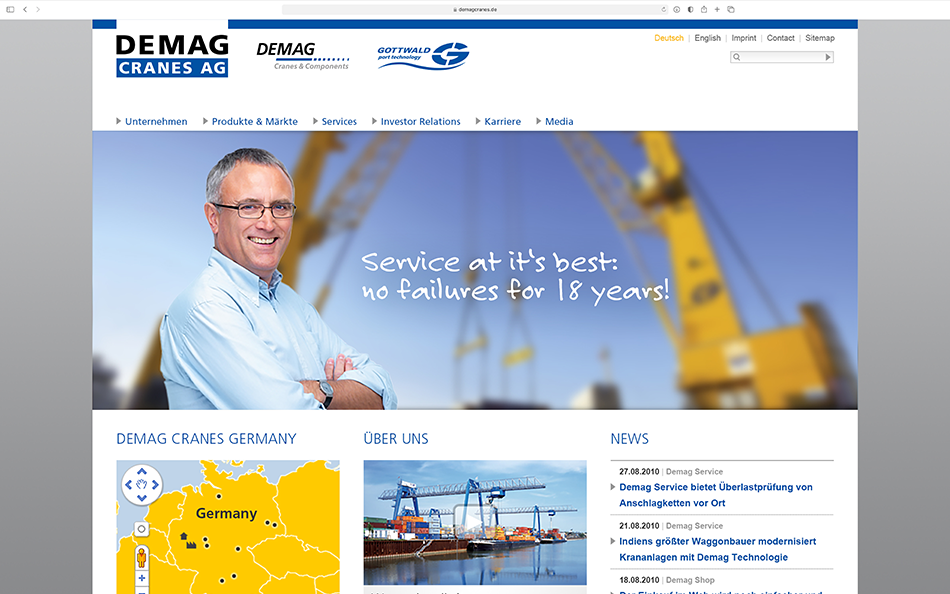 Market and sales orientation
In this competition we prepared a rough market positioning of the Group and identified the key advantages of this long-standing company in comparison with those of its market competitors. It not only produces advanced technology "Engineered in Germany", but is also represented by its service teams in 60 countries. In the view of customers, therefore, it is a global player with technological leadership whose strengths particularly lie in customer proximity.
On this basis we developed a concept which follows the marketing philosophy for global market proximity "be global, act local". Firstly, a lean, global Group website, oriented towards investors, the press and the general public. And, secondly, individual national websites for the sales-oriented targeting of new and existing customers tailored to the local market. In addition to the required localisation in terms of language and socio-cultural characteristics, we also established the basis for a national differentiation of the products and services of Demag Cranes AG on the Internet.
Result: Pitch won. Let's start on project execution.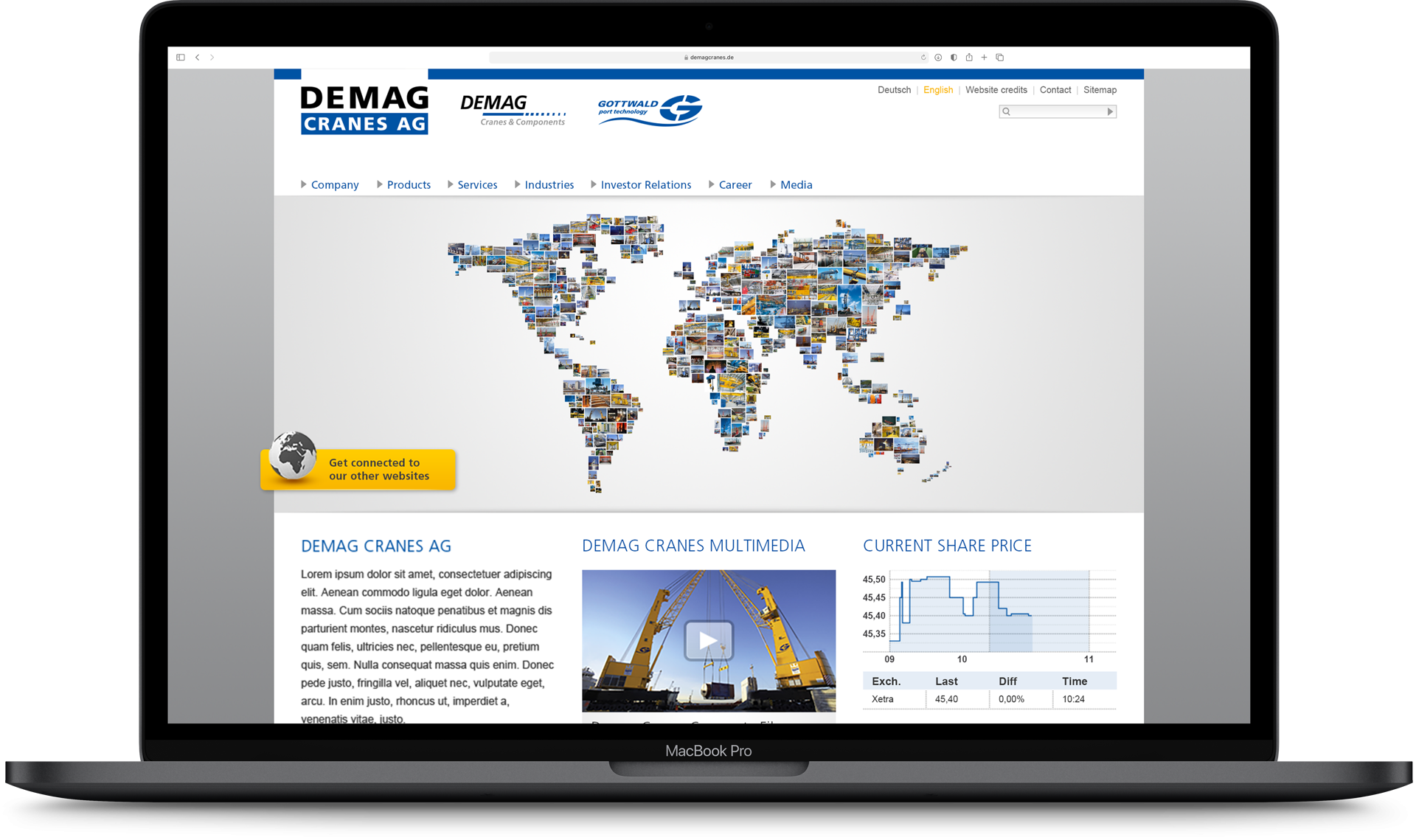 Overall global realisation by Babiel
In order to be able to realise the whole system efficiently, not only were we responsible for the conceptual and graphical implementation of the project but also for its overall technical realisation. In addition to the global website www.demag-cranes.com around 30 national websites are currently in roll-out or have already been completed.
To simplify collaboration within the sales team, nationally or regionally varying information and documents are prepared on protected areas of the website and personally tailored to the needs of the particular employee.
All of this worked so well and successfully that further activities within the scope of the online strategy of the group were entrusted to us. Since the summer of 2012 we have been authorised to support Terex Material Handling with the implementation of its eCommerce activities. We are naturally delighted!